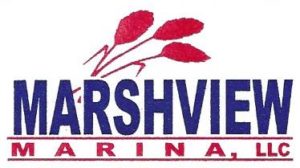 Welcome to the Marshview Marina LLC website!
We would love to hear what you think.  Please feel free to leave feedback in the comments section.
We're looking forward to a great boating season!  We've got some pretty cool features on our new website that we're hoping will improve your experience…if you take a look to the right you'll notice a weather and tides widget, allowing you to see what the weather, tides, swells, and more are looking like with a preview of the forecast in the coming days, all without even leaving the website!  Also, we have a new and improved photo gallery system which will allow you to view our pictures in full size and quality, and we'll be adding more pictures as we go, so keep an eye out!
If you have any of your own pictures of Marshview or from our FishNut Charters, we'd love to see them and post them up in our gallery!  Just send them in a compressed .zip file to Bill@MarshviewMarina.com and we'll post them up!
Thanks for visiting our site and we hope to see you again soon!
Contact Bill@MarshviewMarina.com or (860) 399-1111